ESADE Alumni Canada Chapter
Pilar Fuertes-MacKinnon (MDMC 07), President of the ESADE Alumni Canada Chapter, has lived in Canada for years and assumed the presidency in Toronto with a clear call to foster alumni networking, expand social connections and maintain contact with the ESADE community.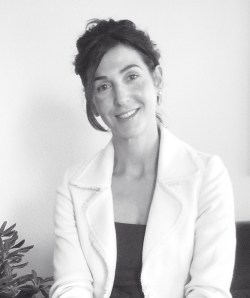 -Why did you decide to get involved with the Chapter?
In Canada, due to its specific climate, multiculturalism and small population, it is very important to stay socially active and dedicate personal time to volunteering. So when I was offered the opportunity to coordinate the activities of the alumni group, I thought it would be the perfect combination: on the one hand, it would allow me to keep in direct contact with the ESADE group in Toronto and, on the other hand, I would have the chance to volunteer.
-What can alumni living in Canada get out of participating in the Chapter?What are the benefits of having an alumni network?
We organize events that provide professional and personal enrichment through presentations, lectures, team building activities, workshops, etc., enabling you to extend your personal and professional network, as well as maintaining the sense of belonging to the international ESADE community and the ESADE group in Barcelona. In my opinion, when you study in one of the top business schools in the world, you are not only seeking academic knowledge, but also to belong to a group of professionals who share a similar philosophy, as well as to expand your social and business connections. That is what an alumni network can offer. This aspect is even more important when you live in a different city, because institutional recognition and networking possibilities are fewer and farther between.
-What kind of activities most interest you?
Any team building activities where participants do not have to know each other previously and can break the ice easily, allowing them to create friendships indirectly.
– How is the Chapter organized in such a large territory?
The President of the Chapter acts as the main institutional contact and has a coordinator in some of most important cities with a sufficient critical mass of alumni to carry out activities.
-What objectives do you have left to fulfil?
In 2016, we were accepted into the International Alumni Group of Toronto. This membership opens the doors to events organized by other academic institutions, thereby promoting the ESADE brand while also expanding the network of alumni contacts. During that year, we strengthened these relationships and increased our participation.
-What memories of ESADE do you share with other members?
One of my surprises when I arrived in Toronto in 2011 was that there were very few Spaniards in the ESADE group; the majority were Canadians who love to remember the food and lifestyle of Barcelona and Madrid. For that reason, we have a cooking course that teaches members to prepare the dishes that they miss the most from Spain. Another thing that they miss is the sheer number of activities that ESADE offers on its Barcelona and Madrid campuses, and the recognition and prestige that comes with being part of this institution.
– What is your experience in Canada and what advice would you give alumni who are thinking about embarking upon a career here?
I have been married to a Canadian since 2000, so I have lived in the country for quite a few years.Canada is a country that is much more culturally complex than it may seem from the outside. Canadians are conservative, but very respectful of other cultures and ways of seeing life. This makes it the perfect country to reinvent yourself and start new projects. In fact, the government offers a lot of possibilities for people to start new businesses, including tax benefits and free services to help people who want to launch their own company. On the other hand, they are very structured in their ways, so you have to know how to navigate the system to meet all the standards, because here nothing is done outside of the law. My advice would be to research the country thoroughly before making any decisions and to not be influenced by stereotypes. The best option would be to spend a season in your chosen city doing some sort of activity, especially during the winter months.
Executive Board
Pilar Fuertes (MDMC 07) President
Jordi Vilanova (Lic&Master 81) Vice-president
Pablo Álvarez (PT MBA 07)
Begoña Landazuri (MP SEP 04)