Internationalisation of La Liga: Five Alumni Discuss Their Experiences  

Five Esade graduates are responsible for overseeing the commercial interests and presence of the La Liga brand in different regions of the world. We spoke to all of them during a meeting with a strong international flavour, organised by the Esade Alumni Brussels Chapter with the support of the Amsterdam, Luxembourg, London, Dublin, Copenhagen, Stockholm, Oslo, Buenos Aires, Santiago de Chile, São Paulo, Rio de Janeiro and Curitiba Chapters.
The "new normal" created by COVID-19 has prompted us to reach out to alumni all over the world and bring together speakers from different countries to share different points of view reflecting the cultural specificities of each country. Esade Alumni strives to be increasingly global, and online tools have facilitated this process.
We are therefore keen to share insights from this webinar with everyone. This was our opportunity to learn about the main challenges faced by La Liga at an international level through presentations by Andrea Oriol (BBA&MBA '11), International Business Development for Benelux and President of the Esade Alumni Brussels Chapter; Keegan Pierce (MBA '11), International Business Development for the United Kingdom and Ireland and Lecturer of Sports Management at Esade; Gorka Herrero (BBA &MBA '11), International Business Development for the Nordic Countries (Denmark, Sweden, Norway and Finland); Marc Tarradas (BBA&MBA '11), International Business Development for Argentina, Chile, Paraguay and Uruguay; and Albert Castelló (MBA '17), International Business Development for Brazil. The moderator was Anna Pallares (BBA '16), Sports Business Associate at Tennium.
Internationalising La Liga around the world
To generate sustainable growth, clubs must invest heavily to ensure that their sporting triumphs are seen by a new generation of fans all over the world. Establishing an international presence has positive effects for clubs, such as attracting larger television audiences or new partnerships, which in turn leads to higher revenues and more sporting opportunities worldwide.
La Liga is a global organisation consisting of the 20 clubs and sports corporations that play in La Liga Santander and the 22 that play in La Liga SmartBank. The league is responsible for organising these national professional football competitions and ensuring that the clubs apply their best practices and resources to attain greater opportunities for success.
La Liga works every day to promote Spanish football beyond the country's borders, with the aim of creating a community of fans around the world. To do this, the league relies on its international offices, the La Liga Global Network and various joint ventures under development in different parts of the world. Like our alumni, La Liga Global Network delegates are based in countries all across the globe. Their goal is to increase the number of fans worldwide, enhance the value of the league's broadcast rights and generate new business opportunities.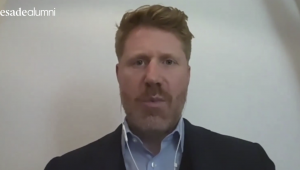 According to Keegan Pierce, the secret is to manage the business in an innovative way, unlike any of the league's competitors. "When you think of the five best leagues in European football, La Liga certainly comes to mind," commented Pierce. "However, we have to remember that La Liga is not necessarily premium content outside of Spain. On the international scene, it is a product that has to find its niche. It has fans, but interest can be secondary to national sporting competitions. That's why you have to think about what aspects you are going to promote." In any case, La Liga has expanded in the United Kingdom over the last five years with unparalleled speed, and Keegan sees the international market as an opportunity for growth.
According to Andrea Oriol, a top priority is to understand the market and establish strong relationships with stakeholders to promote La Liga, offering fans precisely what they need. "Belgium is very different from other markets because of its strong political identity," commented Oriol. "The presence of EU institutions in this country allowed us to collaborate with the European Commission on the regulation of sports and to work with other leagues and entertainment companies on a series of shared goals: fighting racism and discrimination, promoting gender equality, and so on. Everything happens here." She also noted that, whereas in some countries the goal is to make football the preferred sport, in Europe this is already the case. Therefore, the priority is to be people's favourite league after their national leagues.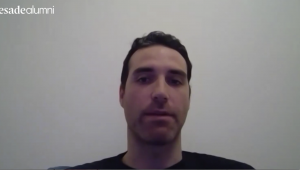 Gorka Herrero emphasised the priority of developing strong alliances with local partners, including local media and the audiovisual industry, in order to better understand the market. "We want the football industry to grow in the Nordic region, so we collaborate with all sorts of stakeholders. Helping national leagues expand is a win-win proposition," he commented. Another key goal is to capitalise on the impact of Nordic players at FC Barcelona, Real Madrid, Valencia CF and Cádiz CF, since these players are adored in their respective markets. "However, in the Nordic countries, people grow up watching the British Premier League, in addition to their national leagues," added Gorka. "They have a preference for other sports that are more popular than football. Since all Nordic people find Spain to be a very attractive country, in our actions we try to combine the interest in football with other areas, such as tourism. Spain is a very powerful brand."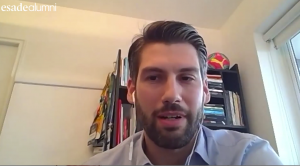 According to Albert Castelló, one point in Brazil's favour is that many Brazilian players have played in La Liga and therefore the country is on everyone's mind: "But Brazil is a demanding market that only ever accepts excellence in football," he explained. "Sometimes it is difficult to offer them the best." Moreover, in Brazil relationships are different and longer-term. It is essential to take great care in developing sports talent so as not to wound anyone's sensibilities. "We understand that we have many things to share. We can offer our knowledge about club management, but competing against the Brazilian Série A is tough because it is very strong economically and it is a very challenging market," added Castelló.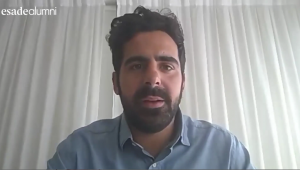 Regarding Argentinian culture, Marc Tarradas echoed the comments of Castelló. The fact that figures like Messi and Maradona have played in La Liga is a gateway to the heart of Argentines that makes it easier to monetise the league's position in the country and establish alliances with local partners for new business opportunities. "Projects based on the youngest fans are what really allow us to grow, since all young Argentines have audiovisual access to La Liga and most of the population has family ties to Spain, which generates empathy with Spanish clubs," noted Tarradas. "But Argentinian fans are very passionate and identify strongly with their local clubs."
The five alumni also fielded questions from the audience, shared lessons they learned during their time at Esade and discussed how Esade Alumni has influenced their careers and international development.
Click here to watch the video of the session