1st Edition of Mac 20 Awards for best Final Projects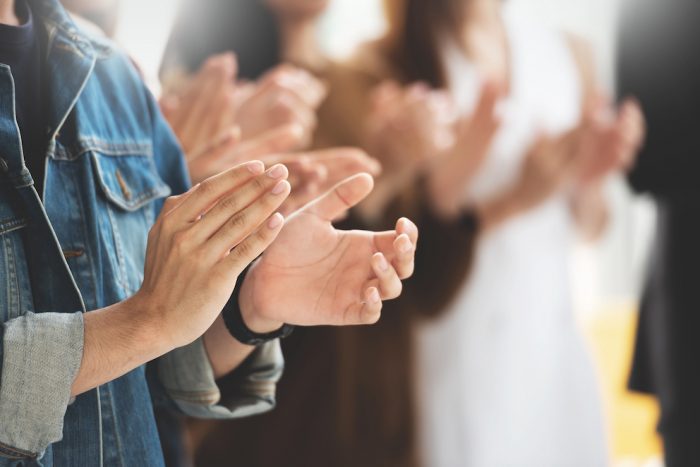 The limits and advantages of chatbots, the productivity of telecommuting and the creation of a fashion e-commerce business are the three winning projects of the MSc 20 programme, recognised for their potential impact on people's real lives and the quality of their analysis. They are the best example of young talent in the alumni community working in the service of society.
With the aim of increasing the participation and involvement of alumni under 30 years of age, Esade Alumni has created awards for the best final projects by graduates of the BBA, MUA and now MSc programmes. With all their enthusiasm and talent, these young alumni serve as an inspiration for the entire community.
Ariadna Vilalta, from Esade Alumni International, and Josep Franch, Dean of Esade, hosted an event that sought to give visibility and recognition to the best social-impact projects by recent graduates of the MSc 2020 programme. This new talent award joins a growing slate of similar awards, including two editions of the BBA awards and the MUA final project awards that took place last March, thanks to the collaboration of the boards of Esade Alumni's clubs and chapters and the Young Commission, who took the time to read all the projects and select the most relevant ones.
"It is a celebration of talent and impactful projects, in line with Esade's values," commented Josep Franch. "We congratulate these students for their achievements and we would also like to thank all the supervisors and, of course, the judges for their involvement."
The award-winning projects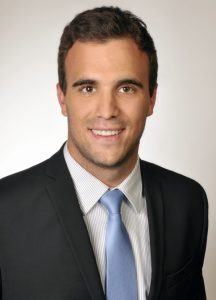 "Potential and Limitations of Chatbots in the B2B Customer Journey", by Patrick Daniel Epple with supervision by Susana Valdés, is the result of Patrick's signature combination of scientific research and practical components. "The thesis explores the potential and limitations of chatbots in the B2B customer journey," Patrick explained. "However, since chatbots for B2B are a fairly new topic, the existing literature was scarce, so I had to base my research framework on the literature on chatbots for B2C customers. By triangulating methods in my field research, which consisted of customer interviews, mystery shopping and employee interviews, I was able to combine existing theory with relevant practical knowledge." In summary, Patrick found that there is potential to improve the customer experience through increased productivity, user orientation and product direction, especially in the pre- and post-purchase stages. However, interactions that rely on close personal contact – which is often the case for large strategic clients in B2B – are best performed by human agents, since chatbots currently lack empathy and are unable to establish ongoing personal relationships.
"There is the potential for chatbots to misinterpret user input, especially in open domains, so it is essential to implement feedback and continuous improvement processes from the outset," he noted. "In addition, we need to be very transparent about the fact that the user is interacting with AI and provide an exit scenario through which users can contact human agents."
For Patrick, Esade is like a family: "I am still in touch with many former classmates and other Esade alumni," said Patrick. "We talk regularly. The Esade Alumni network offers many advantages and a vast range of intellectual resources, personal knowledge and experiences, not to mention a global reach. I am also aware that there is so much more, such as support for startups, pro bono consultants and the mentoring programme, which I definitely want to explore in the future."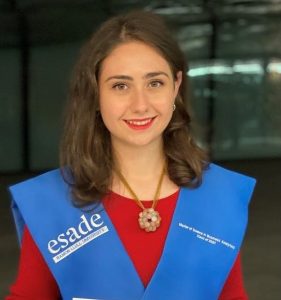 "COVID-19 and the Solow Paradox," by Camilla Viola with supervision by Gerard Pallàs, is an idea that arose in the spring of 2020, when the world was adapting to the new situation. At that time, some companies had already started talking about telecommuting as a new permanent structure. "That got me thinking about the benefits of telecommuting to push companies to change so drastically," commented Camilla. "After some research, I formulated a research question and started studying how working from home affects productivity."
"In the course of my research, I came to the conclusion that productivity increases by an average of 15% when people work from home and that, if restrictions allow it, most workers would like to adopt a hybrid work model, whereby they work in the office for only half of the week," explained Camilla. "I think it is very important to note that companies have the opportunity to achieve capital savings and even greater worker productivity by rethinking their office space for a hybrid work model."
Receiving this award is an honour for Camilla, who enjoyed her experience at Esade enormously. "It's great that I can always keep my connection to the university alive, thanks to the alumni community," she commented. "It's a great way to expand my network and meet other professionals."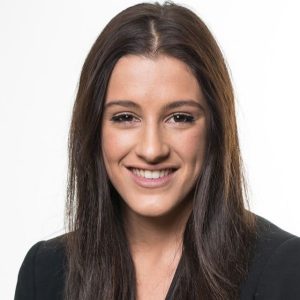 Becca & Cole, by Rebecca Estiarte with supervision by Ignacio Gallardo, is a project that has become a real fashion e-commerce business, because Rebecca decided to become an entrepreneur and invest her savings in creating a sustainable clothing brand. "During the pandemic, I recognised an opportunity for a digitally native streetwear brand. Market conditions led to growth in comfortable and versatile sportswear due to the increased time people spent at home and exercising," explained Rebecca. "At the same time, the closure of brick-and-mortar stores was indicative of a potential increase in online spending. However, due to the competitiveness of the market, I targeted the growing niche of women who are increasingly interested in buying sustainable local brands."
Becca & Cole is a sustainable streetwear brand made in Barcelona exclusively for women. The brand is focused on promoting minimalism as a way of life and, through it, women's empowerment. At the core of what they do is the belief that less is more. They fight reckless accumulation and waste, which not only damage the environment but also generate stress, uneasiness and boredom. And, by proposing a wardrobe of easy-to-wear, long-lasting and versatile outfits, they promote a return to slow fashion and a minimalist approach to life and clothing.
This award recognises not only the work behind the development of Becca & Cole's business plan but also, more importantly, its execution. "Starting a business has been a wonderful but difficult journey, especially during such an uncertain time," commented Rebecca. "The road has been full of obstacles and, at times, it has been difficult to stay motivated. However, it is spirit-lifting to be recognised for this work by Esade, a prestigious institution that played a big role in making this happen by giving me the tools and support I needed to start and grow the business. My vision for Becca & Cole is to be a benchmark for sustainable streetwear in Europe, and I hope that the Esade Alumni community will be a part of this journey."