Alumni Promote Sports and Healthy Living Through Their Professional Projects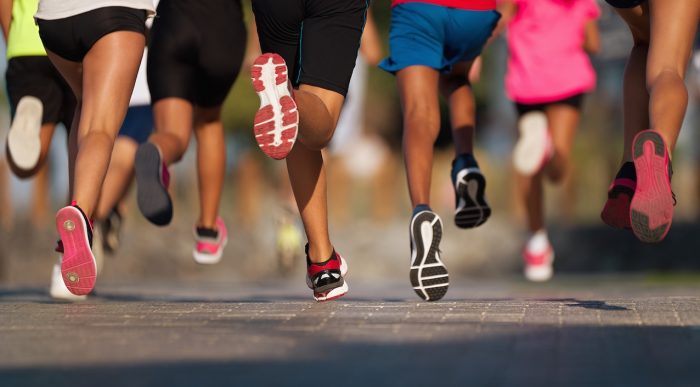 The pandemic has awakened us to the importance of health and well-being in our lives, with sports playing an essential role in this regard. As a responsible and committed community, which looks for the positive impact and a healthy life, at the same time that it undertakes, creates and advances, Esade Alumni has the experience of alumni who are dedicated to promoting sport through their companies and professional careers. We approach them to share their projects.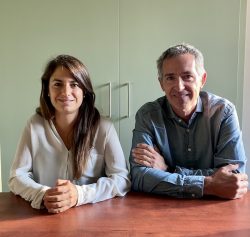 Alejandra Herranz (Lic&Master '10) is the marketing director at Sporttips and Carlos Homedes (Marketing Management) is the co-founder of the company. This platform, now available as a mobile app, aims to foster a community of athletes. Homedes and his co-founder Marcos Garzo came up with the idea for Sporttips in October 2020, drawing on their life experience as athletes – specifically, as tennis players. This idea is based on the need to advise and guide athletes through trusted services that can help them have better experiences in the different stages of their athletic life cycle, with the purpose of "serving and inspiring all athletes". That "all" is important, as the Sporttips platform targets not only elite athletes, but also the other 99% of people who play sports for fun or just have an active lifestyle.
Sporttips has already attracted a number of elite athletes, including Alexia Putellas, Ona Carbonell and Teresa Perales, who dole out advice and share day-to-day tips on the platform. "They see this as a very genuine cause. They help us authenticate and endorse the content and services offered on the marketplace by offering their own advice and specialists. That's why this is an app 'by athletes, for athletes'," they explained.
Sporttips strives to be very universal and inclusive: the app targets all sorts of athletes, regardless of sport, level, age, skills, etc., by facilitating access to professional services that cover sports aficionados' every need with regard to improving performance and health.
In addition, the company acts as a digital facilitator for many professionals who lack the resources or knowledge to undertake the digital battle on their own. Thanks to this platform, the service provider's only concern is doing the job well. "In the initial phase, we launched a portfolio of services provided by experts and specialists in the areas of sports, health, education and management," explained the Sporttips team. "In the near future, we also want to offer users the possibility not only of sharing advice in the 'Tips' section, but also of offering their services, allowing consumers themselves to endorse their quality through reviews and comments."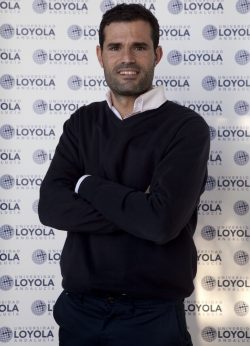 José Hierro (CMBA 20) is the coordinator of the sports service for students at Loyola University Andalusia. The activities organised by Loyola's sports service are designed for the entire university community: students, faculty, researchers, and administration and services staff. By promoting sports, this service aims to encourage the entire university community to participate in physical, athletic and educational activities that foster values closely associated with the identity of Loyola, such as camaraderie, respect and a spirit of solidarity. The university has three campuses – one in Córdoba, one in Seville and now a new one in Granada – but the sports service is available only at the first two. José Hierro, who heads up the service on the Seville campus, explains that it is intended as a complement to academics that, together with other services offered by the university, makes education into something that is about much more than just going to class.
"Our hallmarks are our approachability, our enthusiasm and our personal touch, since we put people at the centre of everything we do," he explained. "We have developed a programme of activities that includes intramural tournaments of different sports (padel, tennis, basketball, football, etc.); external championships; outdoor activities (hiking, kayaking, etc.); schools of various disciplines, such as yoga; collective teams; workshops; and talks on nutrition, sports law, etc. But the success of the activities depends on the people involved."
The aim is to encourage participation in sporting activities, improve well-being and promote healthy lifestyle habits. "Sports make us happier and more relaxed – a fundamental attitude for study and work – while also fostering integration into the community," he concluded.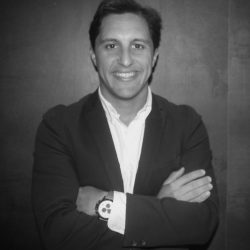 Pepe Cano (EMBA 20), founder of Just a Lifestyle, grew up immersed in the world of sports and competition, which taught him the values of respect, commitment and self-improvement. This background played a decisive role in defining his personal development, while also orienting his professional approach. It fostered in him the conviction that sports are not only a key tool for achieving physical, psychological and emotional well-being, but also a unique resource that makes it possible to generate global links and alliances between countries and unite people regardless of their culture, race, religion and political ideology.
"This prompted me to create an international organisation, Just a Lifestyle, which has allowed me to develop health, education and wellness projects in underdeveloped environments. We have built sports parks in rural communities, developed programmes to train educators, organised events and provided sporting equipment to thousands of children who lacked this opportunity in marginalised areas of Kenya, India, Tanzania and Nicaragua," he explained.
Adapting the project to the different populations he has worked with has been a real challenge – one which prompted Pepe to spend time living in the suburbs of developing countries. Without a doubt, this has enabled him to learn from the greatness of the world, to empathise with the needs of each place, and to understand the importance of prior analysis and strategy development.
"Having led teams in six different countries, I understand leadership as a way of life that passionately pursues the objectives of a team, persuading and inspiring in order to pool effort and energy and channel it all in the same direction. Sports are a powerful tool that has to be appropriately managed in order to achieve the expected results and promote the desired values. I believe it is essential to adapt the model and practice of sports to a pleasant atmosphere and a comfortable environment where the people playing sports can enjoy the activity, thereby turning experiences into habits," he concluded.