Vicente Vento (Lic&MBA '04): "Everyone's network is another asset on their personal balance sheet"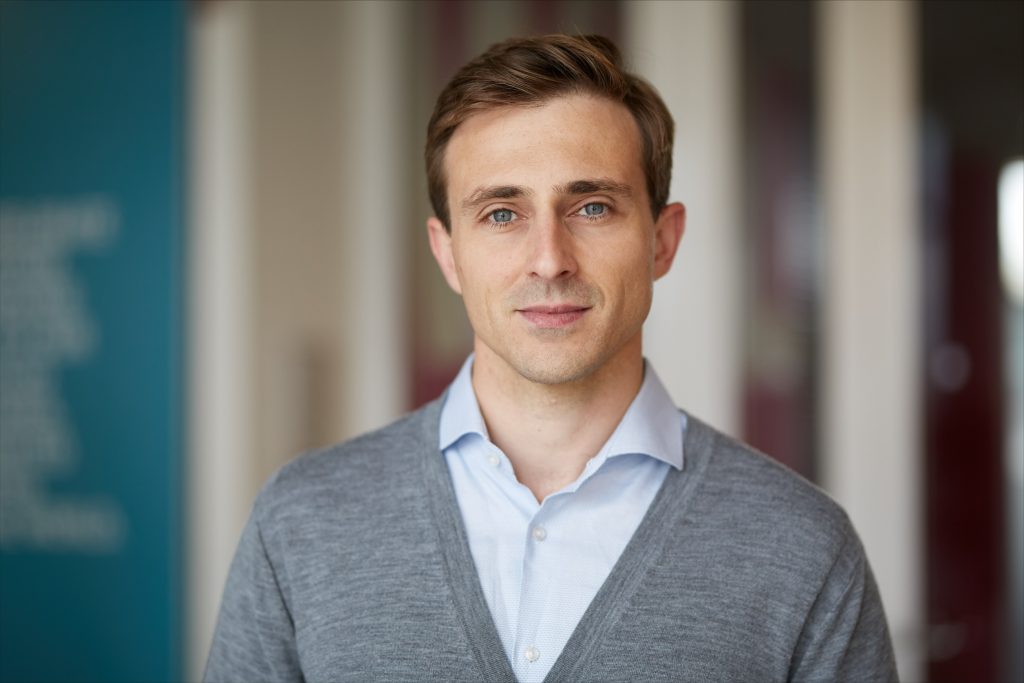 The president of the Esade Alumni Hamburg Chapter and founder and CEO of DTCP, an investment management platform for technology, equity and digital infrastructure, shares his international and intrapreneurial experience.
Building something of my own
-What motivated you to found DTCP? What are its objectives?
In 2015, after holding several positions in the financial industry and spending five years at the helm of Deutsche Telekom's mergers and acquisitions department, I decided that a conventional corporate career wasn't for me. Instead, I wanted to do something more entrepreneurial: build something of my own. I then approached Deutsche Telekom about creating an independent investment platform focused on growth equity and digital infrastructure, supported by the corporation but with an agile and independent decision-making process, and ownership in the hands of the partners. Our vision is to establish a leading investment platform in Europe that can provide alternatives to traditional American capital. We differentiate ourselves by having a good understanding of the ecosystem and having good relationships in the areas where we invest, especially with telecommunications operators.
– More than six years later, where does the company stand and what are its plans for the future?
These have been intense and fortunately very productive years. We have five active funds that are yielding very good financial returns. In addition, the platform has reached more than €2 billion in assets under management and has nearly 50 employees in Hamburg, London, Luxembourg, Tel Aviv, San Francisco and Seoul. We are very proud of our achievements, but we think we are still in the first minute of this game. We believe that the digital transformation is still in its infancy, and that in the next 30 years we will continue to see incredible development in terms of innovation and digital infrastructure.
– Why did you decide to become an entrepreneur after your long experience in management? 
For two reasons:
Personally, I had always dreamed of creating something of my own and building a company from scratch. In a way, I think that this is what we were taught at Esade, with a very broad business education that ranged from finance, marketing, operations and HR to accounting and taxation.
Professionally, I saw an opportunity to do things differently, after five years in the corporate world. We concluded that certain investment and innovation issues are difficult to manage within rigid structures that are more suited to very established business models. Founding a platform outside of the corporation to address these challenges turned out to be a great decision.
International experience
– You have a long international track record: you have worked in the Netherlands, Israel, England, Switzerland and Spain. What do you find attractive about working abroad?
Ever since I was a child, I have been very fortunate to have always lived an international environment. My parents spent a lot of time abroad and I am an alumnus of the German School of Valencia. I have always felt very comfortable in a diverse environment and I am convinced of its advantages: more varied talent, less of a herd mentality, access to a global market. At DTCP, we have nearly 50 employees of 15 different nationalities: Germans, Russians, Chinese, Koreans, Americans, Israelis, Armenians, Dutch, French, Italians, etc.
-What motivated you to become president of the Hamburg Chapter?
When I arrived in Hamburg in 2016, I met another Esade graduate named Cristina Manchado (MDMC '06), and we decided that it would be good to foster networking, help raise the profile of the Esade brand and encourage people to give back. I had been a member of the UK Chapter and had benefited from the great work of Jaume Hugas (MBA '88) in the early days of my career. I am convinced that the American Ivy League model, where a school's most successful alumni help to improve the image of their alma mater and support other alumni, is the model to follow.
-What is special about this alumni community?
It is a diverse community with lots of talent. Hamburg is known for digital media, the global logistics business and, in general, all the trade associated with its large port. Most of our alumni work in this world.
-What challenges is the chapter looking forward to during the 2021-2022 academic year? 
Our community is small and ever-changing, due to the comings and goings of our members. The challenge for this year is to resume face-to-face meetings, now that COVID-19 restrictions are being lifted. During the pandemic, we were not able to meet physically, but instead we were able to broaden our horizons and meet virtually with other chapters in Germany, which are also highly varied and have very talented and interesting members. We are working with Esade Alumni to build a post-pandemic chapter. Perhaps a hybrid model that combines virtual interchapter sessions with physical presence could be interesting.
-Thinking about younger alumni who are starting out in their international careers, what do you think Esade Alumni chapters bring to the table? What key lessons from your career would you share with members of the new generation? 
In my opinion, everyone's network is another asset on their personal balance sheet. Most of my business is developed through interpersonal relationships that I have cultivated throughout my career. Esade Alumni presents an opportunity to generate an intergenerational network with individuals who share a common experience and, therefore, have a similar DNA to your own. For example, my company regularly recruits talent from Esade that brings us a great deal of value. In return, we train young people and help them develop their careers. This sort of collaboration is mutually beneficial and should be encouraged. The value of the network increases exponentially in relation to the number of members who help to foster it.