ESADE Alumni California Chapter
Following graduation, Kyle Cuthbert (MIM 11) moved from Barcelona to San Francisco to join Google where he is now a Product Marketing Manager. He works specifically on Google Fiber, an experimental high-speed Internet product they have rolled out in 11 cities around the United States. He is the president of the ESADE Alumni California Chapter.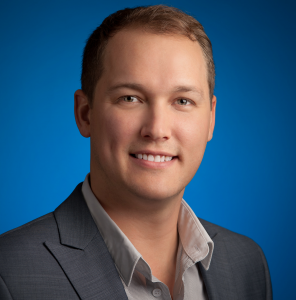 How did you get involved in the California Chapter? Why did you decide to become Chapter Board President? 
When I made the move to San Francisco, I joined the Alumni Association, and immediately became involved in the Chapter. I found it to be a great way to network in my new home, and make friends with a number of alumni from the area. The network became an invaluable tool for me, both professionally and socially. It provided so much value to me that I knew it was something I wanted to continue to advance in the Bay Area, so others could have a similar experience. When our former president decided to step back from the role, he reached out to me to lead the Chapter. I was happy to take it on!
How does your Chapter work and what type of events do you organize? 
Our Chapter holds between 5 – 8 events each year that range from social events to educational speaker series. We typically welcome around 15 attendees at each event. By offering a variety of events, we strive to create ones that cover the range of interests that our alumni group has. Additionally, we often team up and host events with other European business schools such as IE and Bocconi to offer a chance for everyone. Our most famous event is "La Copa de Jamón", an annual bowling competition between ESADE and IE. The Copa has been running for four years now, and the trophy is a "Jamonero" (which is Spanish for "ham holder")! ESADE has only won it once in those 4 years, but we have the most fun!
What benefits do alumni get for being Chapter members? Which role does the Chapter take? What does it do for the alumni living in the area?
Our Chapter provides an excellent way to network. Through our Chapter, we give our members access to not only ESADE-specific events, but also to wider networking through our coalition with other business schools. Our Chapter is a member of Bay Area Business Alumni, a wider group with representation from over 10 top business schools from INSEAD to Harvard, which helps our group establish both ESADE connections and wider business relationships. Our Chapter members always receive a discount on paid events, and we often subsidize the events themselves to help provide an awesome experience for a minimal cost.
What future goals do you have for the Chapter?
We definitely need to win the Copa de Jamón back! Joking aside, my single-minded goal for the Chapter is to bring more professional value to the members of our Chapter. Our social events have been a huge success, but now, with our influence and membership growing so quickly, I hope to leverage our scale to bring high-quality networking and educational events to the Chapter.
How do you think the ESADE Alumni International Network can help the alumni in their professional or personal experience? 
ESADE has a great ability to bring an incredible group of kind, amazing, and successful people into its educational programmes. Now, those same kind and amazing people have moved across the world, creating connections in almost every country. Alumni who are searching for advice, mentorship, or friendship anywhere in the world can always find one of those caring ESADE alumni through the network and reminisce about the good times in Barcelona.
What does ESADE mean for you?
ESADE, to me, is a reminder of the great minds that are out there. The best part of my time at ESADE was the people. I met the most brilliant and diverse group of individuals that I would never have had the chance to meet at any other school – and that mixing of perspectives is what really helped me become a better person and professional. ESADE seemed to strive for diverse viewpoints in its attendees, and I think that ultimately reflects in the quality of education that we received. Through the alumni network, I can continue to tap into all of those unique people and perspectives and continue my learnings long past my time at the school.
Executive Board
Kyle Cuthbert (MIM 11) president
Gavin Block (MBA 02)
Perry Reyes (GEMBA 12)
Juan José Rodríguez (Lic&MBA 97)