Esade Alumni Experience Day II: reinventing the future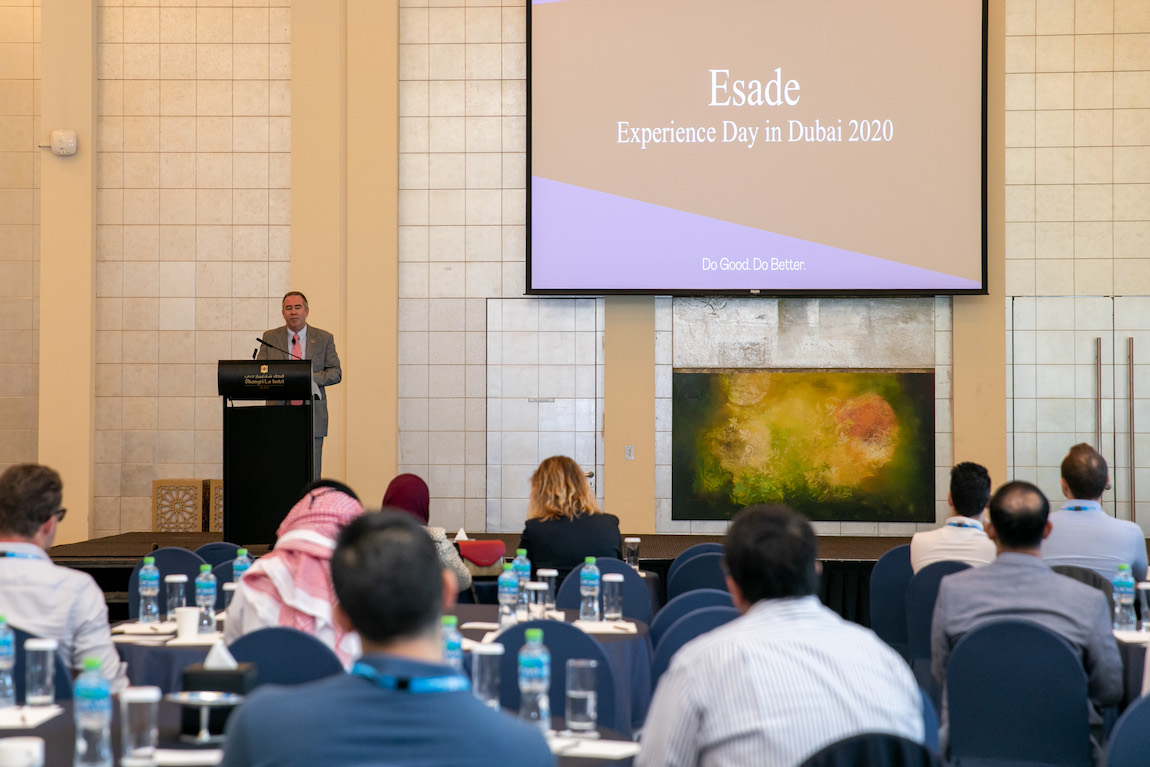 Last year we celebrated the first edition of Esade Alumni Experience Day in Dubai, one of the most highly anticipated events of the year for the Esade Alumni network. This year, on the 29th of February we celebrated the Esade Alumni Experience Day II on Shangri-La Hotel Dubai around the topic "Reinventing the future" to explore different fields such as strategy, business and markets with the presence of David Dinwoodie (MBA 91), Managing Director Executive Education & Chief Corporate Relations Officer, and Jan Hohberger, Associate Dean and Associate Professor in Strategy and General Management.
Corporate strategy is focused on the pursuit of competitive advantage, profitable growth, and risk management by competing across markets and industries. During his session, Prof. Hohberger connected real-life business cases with empirical research to discuss future trends, its underlying assumption, and potential outcomes of corporate strategy.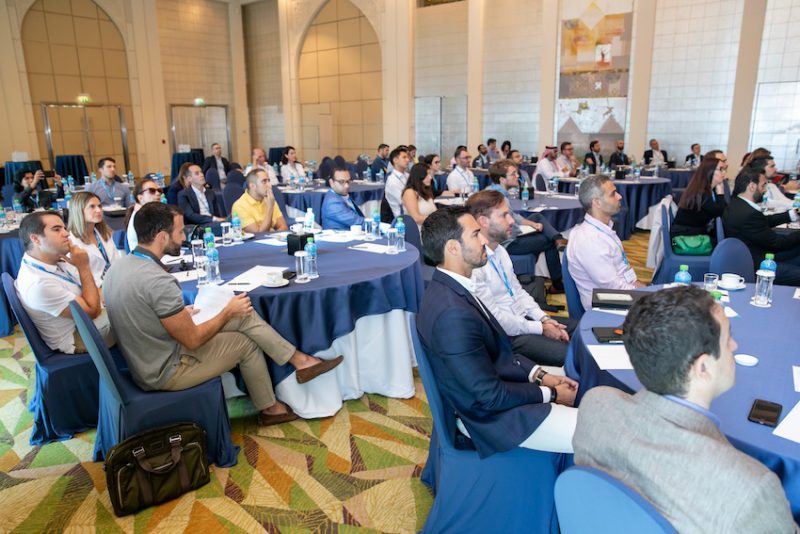 During the day, there were three sessions around Global outlook on markets, by Rony Chaker (MBA 08), Director Barclays Wealth & Investment Management; Economic development perspectives in the public sector, by Matthieu De Clercq (MBA 06), Partner – Economic Development & Strategy – Public Sector, Oliver Wyman; and The future of business, by Wissam Kadi (EMBA 19), Global Director, SAP Next-Gen, and Noha Hefny, Co-Founder of She is Arab. 
This has been a great opportunity open to Esade Alumni and also to everyone living in the United Arab Emirates and other nearby countries interested in the development and future of the region. 
Reception at the Residence of the Ambassador of Spain in Abu Dhabi
After the Esade Alumni Experience Day in Dubai, we organized the perfect two-day plan in order to not to miss any networking opportunity.
The Ambassador of Spain in the UAE, Antonio Álvarez Barthe, received Esade Alumni at his residence in Abu Dhabi. Joining all of us at this special event there also were David Dinwoodie and Jan Hohberger. A team from Esade Alumni, Admissions and Donor Relations also flew from Barcelona to the UAE to reunite with old Esade classmates, make new personal and professional distinguished contacts and relive the Esade spirit.