We open the Content Hub for all alumni. Stay tuned!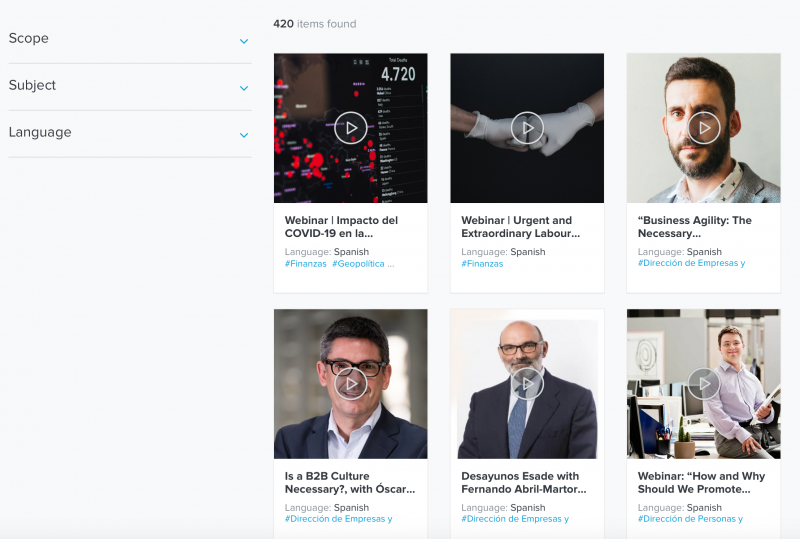 Over the next few weeks, we will be making the contents of our Hub available to all Esade alumni so that you can look them up whenever and wherever you want from the digital platform. You can select the field, the subject and the language of the content. Tell your mates!
Reference events, conferences, webinars, Refresher Programmes run by expert teachers in different fields, in the most important cities at national and international level, completely available for you.
A tool designed to meet the needs for information and updating with quality content that will allow you to remain relevant in your industry.