ESADE Alumni New York Chapter

For Miquel Colet (Lic&MBA 96), president of the ESADE Alumni New York Chapter and CEO of Vibia USA&Canada, representing the Chapter is a great opportunity. Among the goals he has set for himself, he wishes to increase the level of engagement of the alumni in the area and obtain partnerships.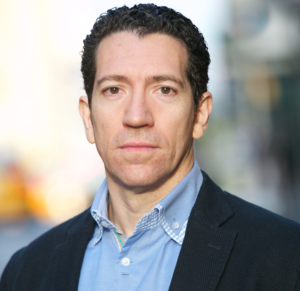 – The New York Chapter is very active. What do you think the alumni who come to it are looking for?
No doubt, the NY Chapter is one of the largest and most active international Chapters. There are currently 500 alumni in the NY metropolitan area from many different countries and all the programmes offered by ESADE… The alumni attending the events and meetings have three goals in mind: One, to attend quality events where they can find interesting content with speakers from whom they can learn. Second, to connect with other alumni and leverage the opportunity to build a contact network. The third goal, but no less important, is to hang out and have fun in a casual and relaxed environment.
– What does being the president of the Chapter mean to you? How did the opportunity arise?
Representing the ESADE Alumni NY Chapter is a great responsibility towards ESADE and the NY alumni community. It is a great honour that has allowed me to meet many very interesting people, not only speakers, but also alumni, and have a great time with all. It is a pleasure to work with ESADE Alumni Barcelona and with the members of the Board of the NY Chapter to organise events and activities that help and are of interest to the hundreds of alumni of the Chapter. I would like to take this opportunity to mention the amazing job that Albert Janer (Lic&MBA 12), our current Chapter vice president, is doing… The opportunity arose at the end of 2012. At that time, the Chapter only had one active person on the Board, Daniel Landaluce (Lic&MBL 99). I suggested I join the Board to help him organise more events than he could organise alone. I also had several ideas I wanted to try to implement. By working together, we soon started doing events almost once a month and the Chapter became much more active. I would like to thank Daniel for his trust and the opportunity he gave me.
– What goals have you set for the coming years as the head of the Board of Directors?
There are several basic goals: To make sure more of our alumni in the area are aware of our Chapter and the activities it organises, to continue increasing engagement and attendance, to keep on organising events on a monthly basis, to establish partnerships with other business school Chapters, to establish partnerships with towns in which to carry out regular events, etc.
– What relationship do you have with other Chapters or Clubs?
With the help of ESADE Alumni Barcelona, we are currently working to establish partnerships with other business schools in order to organise events and networking drinks with them on a regular basis, starting this year. In the past, we have invited alumni from HEC, Bocconi, etc. to our events.
– Can you tell us a bit about your international career?
In mid-2005 I moved to California to become CEO for the USA and Canada at Vibia, one of the leading lighting brands in the industry. In mid-2006, I moved the branch to New Jersey, where I live now.
– What is your life in New York like? What opportunities does the city offer?
Living in the NY metropolitan area means access to countless opportunities, at all levels. This is obviously true from a career perspective, but also in terms of education, culture, leisure, major sports events, concerts, etc. Everything comes to the NY metropolitan area sooner or later. Few places can match New York in terms of meeting so many interesting people.
– What advice would you give to ESADE alumni who are thinking of developing an international career?
My first words of advice would be to stop thinking about it and just do it! I am convinced it is a fantastic decision for many reasons. If the company you work for offers you the opportunity, take it with both hands. I would also recommend that, if that isn't the case, you plan it very well. For some countries, such as the US, the need for a visa makes the process much more difficult, unless you have previously found a sponsor company.
– What does ESADE alumni mean to you? Can you define it in 3 words?
In fact, I think I could define it in one: OPPORTUNITIES… Opportunities to learn, opportunities to network, opportunities for social and leisure activities…
Executive Board
Miquel Colet (Lic&MBA 96), president
Albert Janer (Lic&MBA 12), vice-president
Pradeep Seshan (MBA 16)