The possibilities of blockchain for cultural industries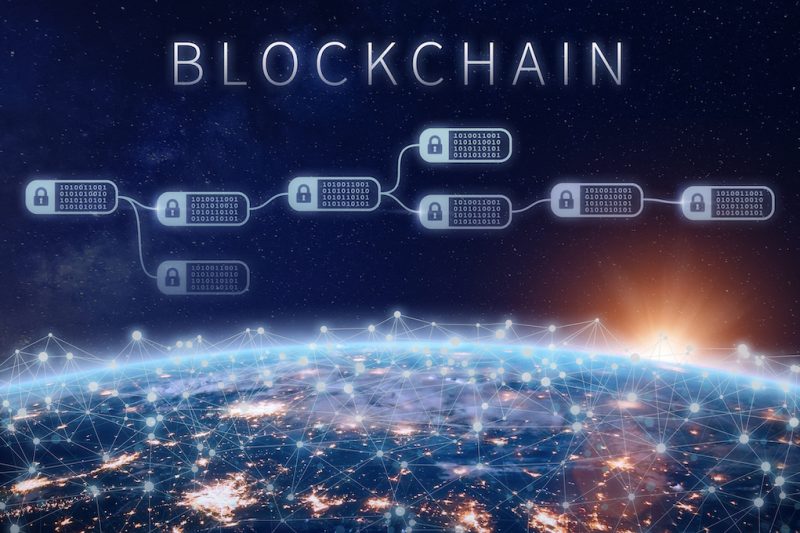 The ESADE Alumni Cultural and Creative Industry Club organised a roundtable session to discuss the arrival of blockchain to the cultural industry and to listen to some success stories from the participants: Teresa Alarcos, head of the ESADE Alumni Cultural and Creative Industry Club in Madrid and president of W Startup Community; Covadonga Fernández, journalist and founder of Blockchain Media; Ismael Arribas, founder of Lumiversity; and Carlos Pastor, leader of the Alastria Identity Commission. The session was introduced by María Barceló, director of ESADE's Executive Master in Digital Business.
 The cultural industry is in a constant battle for consumers' attention, and this roundtable session attempted to lay out how blockchain technology can contribute to achieving this goal.
Covadonga Fernández started with some general ideas of what the arrival of blockchain means. One of the most important aspects is that it decentralises the process, eliminating the need for intermediaries and putting users at the centre of the system. It also opens the door to attention economy. There is so much information in the information society that attention is at a premium. Blockchain will make it possible to monetise "likes". Here, users are what's valuable because they own the data. Teresa Alarcos also emphasised the value of data: "Data is a huge gold mine".
Meanwhile, Carlos Pastor, from Alastria, explained what blockchain brings to the internet. On the one hand, he highlighted the unified and standardised recording of events; everything is recorded and updated in real time. Meanwhile, it also provides a usable, safe and recognisable digital identity. "Blockchain isn't going to eliminate the internet; it's going to complete it".
Intellectual property
According to Ismael Arribas, the key feature of blockchain technology is that it "concedes a unique identity, giving the user control. What's more, it allows you to defend intellectual property rights because you can prove that you are the creator of something".
Things can be copied infinitely online, so original works lose their value. Blockchain returns that copyright to the creator. Musicians can track their songs and journalists can track their articles. In the same vein, Covadonga Fernández mentioned how not everyone is able to "tokenise" (token refers to a digital representation of a physical aspect), which can lead to inequality.
Traceability and fake news
One of the implications of blockchain in cultural industries is information traceability. These days, there is great concern about fake news and the influence it can have on people's opinions. "Thanks to blockchain, we can trace a news story to see whether or not it is fake. Therefore, this technology can be used with anything that requires traceability and authenticity", added Teresa Alarcos.
Other cultural areas where blockchain could be a disruptive element include cinema, music, literature and journalism. For instance, readers will be able to compensate authors based on what they like most or acquire a single article from a newspaper instead of the entire product. This is something that is already being done in Germany. Covadonga Fernández mentioned the examples of the Publiq platform and SingularDTV, "where there is a different way of working and getting paid for work. I've been paid for work in cryptocurrency".
Entertainment industry
"Large corporations need to engage in innovation to experiment and find new users, and to start to identify potentially disruptive business models. It is time for them to adopt this technology to see, learn and experience", stated Teresa Alarcos in response to a question about what blockchain has to offer the major industry players, such as Netflix, Amazon, Spotify, etc. In fact, Spotify has already acquired a blockchain company.
Ismael Arribas explained other possibilities offered by blockchain, as a tool to attract project funding and even, "by combining it with different technologies, such as artificial intelligence, to track, remotely manage, and monetise advertising aimed at users".
Lumiversity and Alastria
Ismael Arribas's Lumiversity project brings together blockchain and cinema. It features three components. The first part is Lumimedia, offering modular architecture based on smart contracts that grant distribution rights to owners of works. Currently, there are almost 7,000 tokenised micro-plays in four languages. The second part is Lumisapiens, its knowledge transfer incubator. The final part, Lumitrast, focuses on active start-ups aiming to become businesses.
Alastria is the first Spanish blockchain network, with over 400 members. This consortium of companies from multiple sectors includes SMEs, micro-companies, start-ups, large corporations, official agencies, universities, the Treasury, the Notaries Association, etc. It was founded to accelerate the creation of digital ecosystems by providing a shared collaborative platform: the Alastria Network.