III International ESADE Alumni Meeting in Milan

On Friday, 9th June, we had the chance to contact, connect and share with other alumni at the III International ESADE Alumni Meeting, our most emblematic international event of the year.
The International ESADE Alumni Meetings are among the most highly anticipated events of the year for the entire ESADE alumni network. For the III International ESADE Alumni Meeting, we chose a European meeting point – specifically, the city of Milan.
ESADE Alumni now has over 60 international chapters, thanks to its strategy of maximising its global coverage. At present, it has 64 international chapters, giving it a worldwide presence. The good news was given by Joaquín Uriach (MBA 94), the President of ESADE Alumni, at the 3rd International Annual Meeting, which this year was held in Milan (Italy). The Meeting was attended by close on 250 alumni.
The number of ESADE alumni with an international profile is growing by leaps and bounds and has been especially marked over the last 5 years, as the association has focused on expanding its network of contacts and chapters. At present, ESADE Alumni has 18,000 international members worldwide.

 Among the last few chapters opened by ESADE Alumni, one should note Boston, Vancouver, South Korea, Qatar, Venezuela, and Denmark. The London, New York, Paris and Milan international chapters are among the most active. Milan was chosen as the venue for the 3rd International Annual Meeting, at which 3 leading Italian professionals shared their experience in the innovation management field.
Reflections on innovation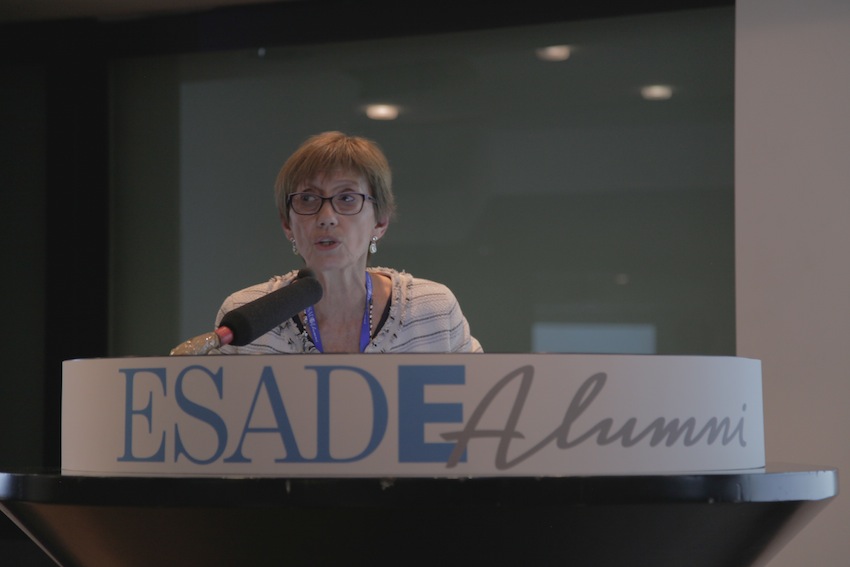 After the welcome by Eugenia Bieto (Lic&MBA 73 / PhD 08), the alumni were also be able to enjoy a panel of CEOs composed by Aldo Bisio, CEO of Vodafone Italia; Ugo di Francesco, CEO of Chiesi Group; and Andrea Bassanino, partner of Ernst & Young (EY) for the Mediterranean region, who discussed on how they innovate in their respective companies and sectors.
The CEOs of Vodafone Italy and of Chiesi were present at the 3rd International Annual Meeting
. 
Vodafone Italy's CEO, Aldo Bisio, gave a noteworthy personal perspective on the future of digital companies. While speaking to the attendees gathering of ESADE Alumni, he forecasted a growing demand for "business engineers", which he defined as "experts who run a company, know its 'machinery' inside out, and who are capable of innovating when one of its components is not working". Ugo di Francesco, the CEO of Chiesi, a pharmaceutical company that is a leader in Italy in the number of patents it holds, stressed the importance of training: "Learning is a never-ending process", he said. Andrea Bassanino, a partner of EY in Italy, shared his consulting expertise in innovation implementation processes.
Finally, Andrea Bifulco (MMM 12), ESADE Alumni Italy Chapter President, introduced the talk on 'Innovation: from idea to solution' by Ivanka Visnjic, assistant professor in ESADE's Department of Operations, Innovation and Data Sciences.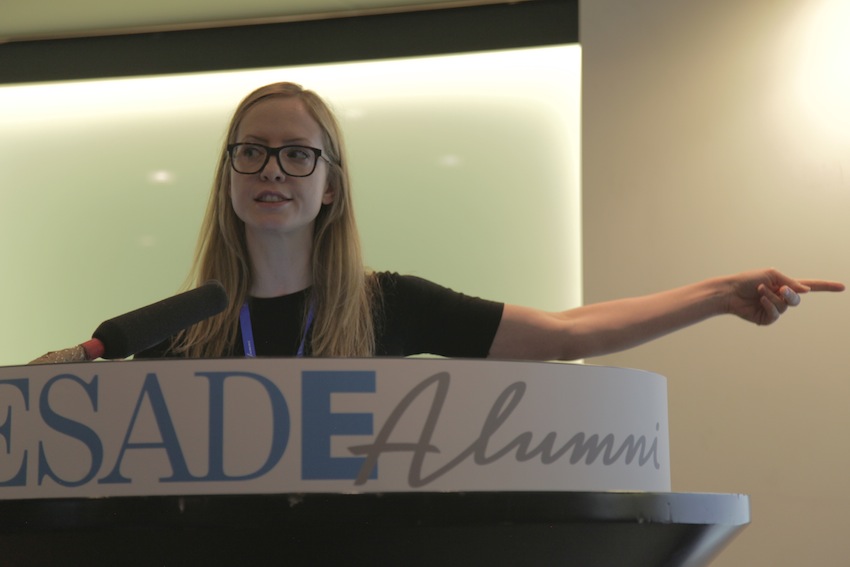 Before the networking cocktail on the Hotel dei Cavalieri terrace, Joaquín Uriach made the closing remarks.
As if that were not enough, this third international meeting also featured a full programme of activities for anyone who wished to stay in Milan for the weekend. On Saturday afternoon, June 10th, the ESADE Alumni Italy Chapter together with ESADE Alumni organized a short guided tour leading from il Duomo Cathedral, to Galleria Vittorio Emanuele II, Piazza San Sepolcro & Piazza degli affari (Milan's Wall Street), the church of San Maurizio and the Castello Sforzesco together with la Pietà Rondinini (the last incomplete work by Michelangelo Buonarotti). After the guided tour, the alumni had a bit of free time for networking enjoying a cocktail and hors d'oeuvres and the stunning views of Navigli.