Oare Ehiemua (MBA '14), Winner of AMBA & BGA Excellence Award for OPL Academy
Oare Ehiemua has been selected for a 2021 AMBA & BGA Excellence Award for her work on One Precious Life (OPL) Academy, an employment accelerator that provides solutions to meet the talent demands of Nigeria's construction industry.
OPL Academy was founded on the idea that Nigerian construction workers can deliver services according to global standards if given access to the right skills and opportunities. Therefore, the aim of the project is to equip talented local workers with skills and connect them with jobs in the industry, thereby reducing persistent unemployment.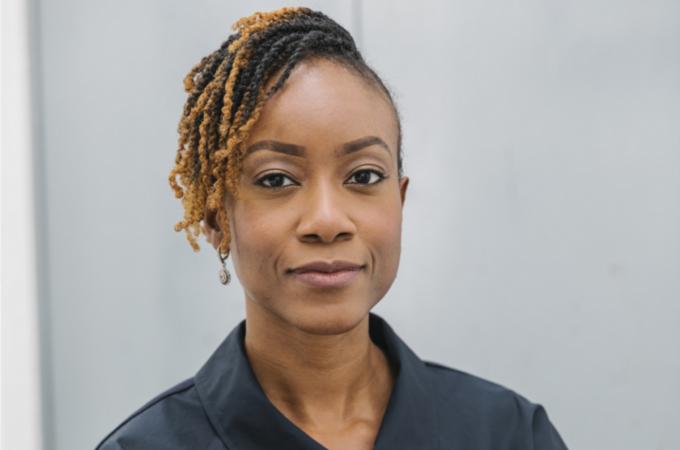 Shaped by her time at Esade
Before creating OPL Academy, Oare was already interested in helping people achieve a better future. "I have always had a strong interest in youth development," explained Oare. "That influenced my decision to work in HR, first of all, and then to study at a business school like Esade, where I could increase my skills, absorb best practices, meet people of different nationalities and learn from a wide range of visions. I chose Esade because of its culture and because I wanted to be in a welcoming, collaborative environment – and that's exactly what I found. Learning from people who work and think differently from you opens your mind and helps you become more permeable and flexible in your approach. These are all values that you need as a social entrepreneur, because reality changes very quickly and you have to know how to put yourself in other people's shoes."
After returning to Nigeria, Oare worked for a private equity firm for four years before realising that she was ready to start her own project: OPL Academy.
Project with social impact
The construction industry is the third-largest employer, but few companies hire local workers, despite high unemployment rates among young people. The idea of OPL Academy was to offer free, high-quality training to young people and help them secure employment through agreements with construction companies and a job board that facilitates contact between supply and demand.
"We take men and women from technical and polytechnic schools and train them in soft skills: communication, critical thinking, problem-solving, leadership and ethics. These are subjects that are not studied in school, but as a professional you do need them," commented Oare.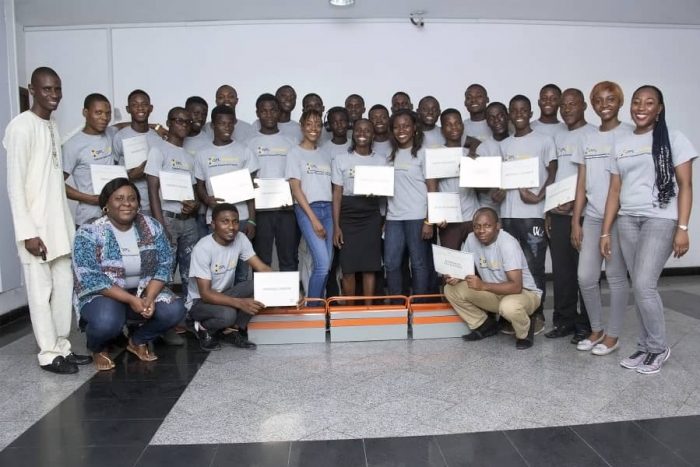 To date, OPL Academy has trained more than 700 young people – 10% of whom are women – and achieved an 85% job placement rate. "Ten percent of our trainees are women, compared to an industry average of 2%," said Oare. "I like to tell the story of a woman who, after completing our programme, found a job as an apprentice at a construction company. After just one year, she was promoted to supervisor. I find this exciting because it reminds us that when you are given an opportunity, there are no limits."
"Beneficiaries need to be involved from the start in defining a social entrepreneurship project"
Centring people
Achieving a social impact is certainly one of Oare's goals. In order to achieve change, however, it is first necessary to create awareness that the opportunities are real and possible: "People need to know that they can achieve what they set out to do," explained Oare. "It's also about creating a sense of security, so that all young people can express and feel their worth and the challenges they face. Social entrepreneurs sometimes forget about the beneficiaries of their projects. In other words, the beneficiaries need to be involved from the start in defining the project, since they are the ones we are creating the service and products for. The change happens when we see that the beneficiaries have moved up a level – not because of your intervention, but because of the new opportunities that have been created by your actions. In this sense, partnerships are essential to making an impact on the entire value chain."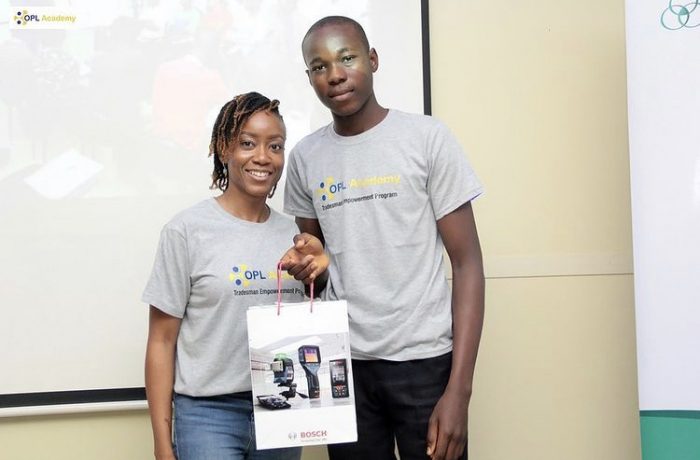 Oare makes a difference in the lives of hundreds of people by giving them access to training and job opportunities through OPL Academy. At the